Volunteer Opportunities
Village Treasure House is staffed almost entirely by volunteers.  It is a community place where people of all ages, talents and experiences come together and share in a mission to help others in need. Consider donating your time and talents to Village Treasure House. You will experience new friends, new skills, personal growth and the satisfaction that comes from doing something good for others.
Consider donating your time and talents in one of the following areas: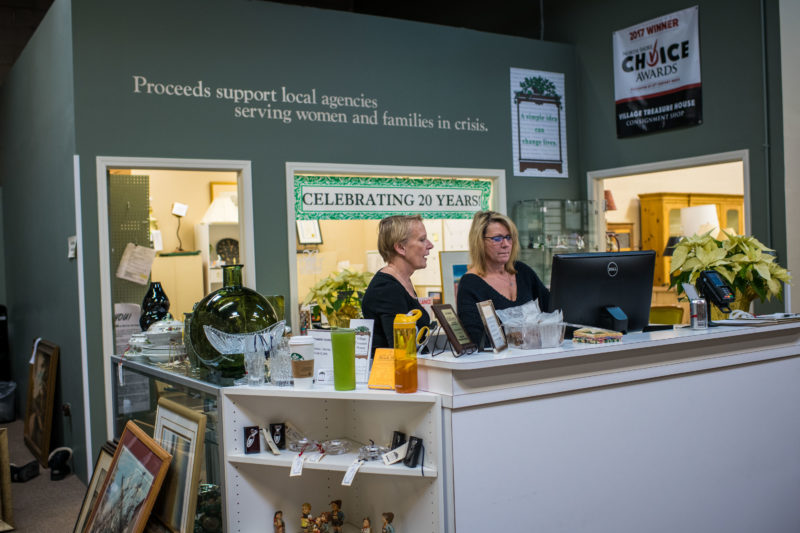 Floor Volunteers
Floor volunteers staff the shop during business hours. They assist customers, run the cash register, wrap purchases and assist the managers with administrative tasks.
Morning shifts 11am – 2pm
Afternoon shifts 2pm – 5pm
Pricers
Pricers work to process home décor consignment and donations. Merchandise is priced, tagged and entered into our computer inventory system. Hours vary.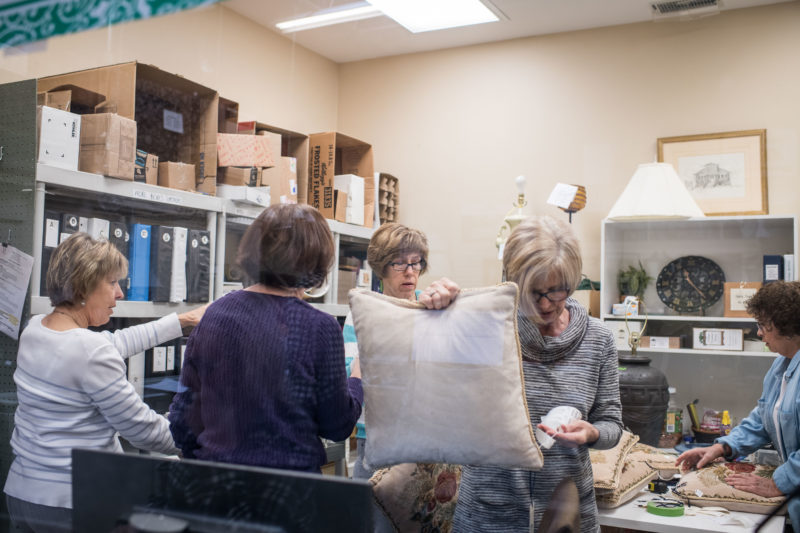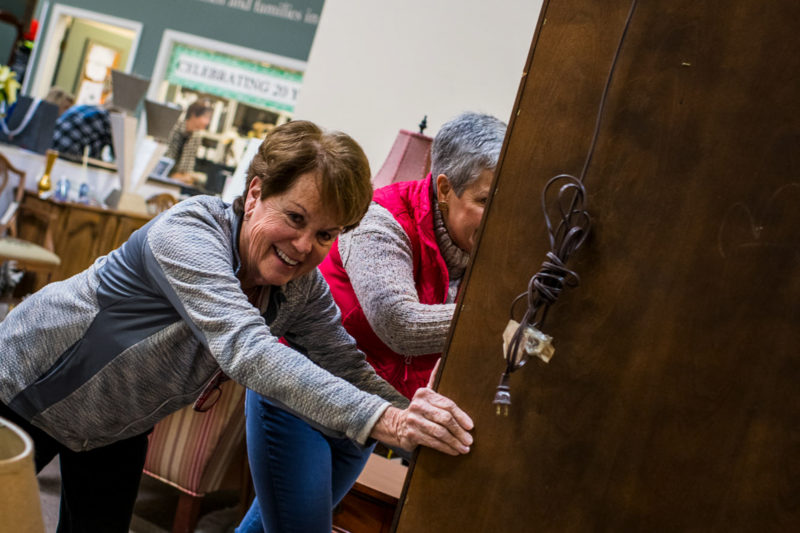 Furniture Movers
The furniture team works on Mondays to process furniture consignments and donations. Sold furniture is removed  and new inventory is priced by committee and arranged on the showroom floor.
Mechandisers
Merchandiser's work on Mondays to place home décor inventory on the showroom floor. They create tabletop displays, hang artwork and artfully arrange our merchandise to provide a welcoming showroom for our customers.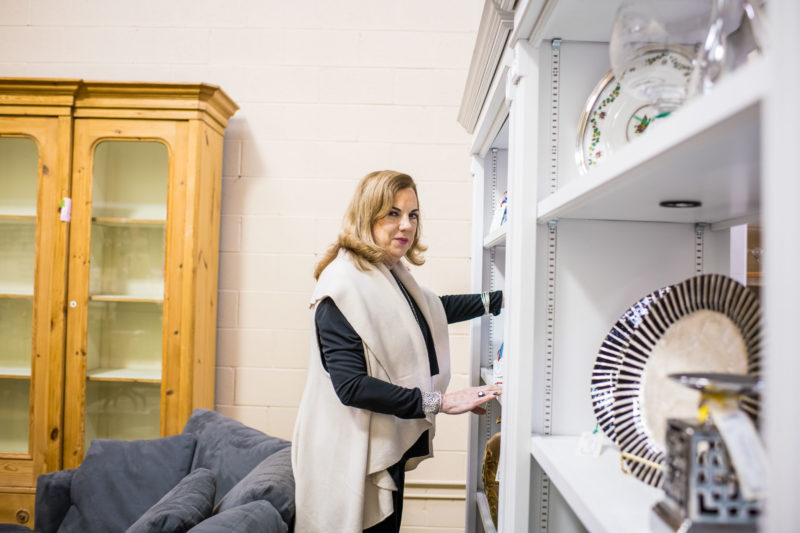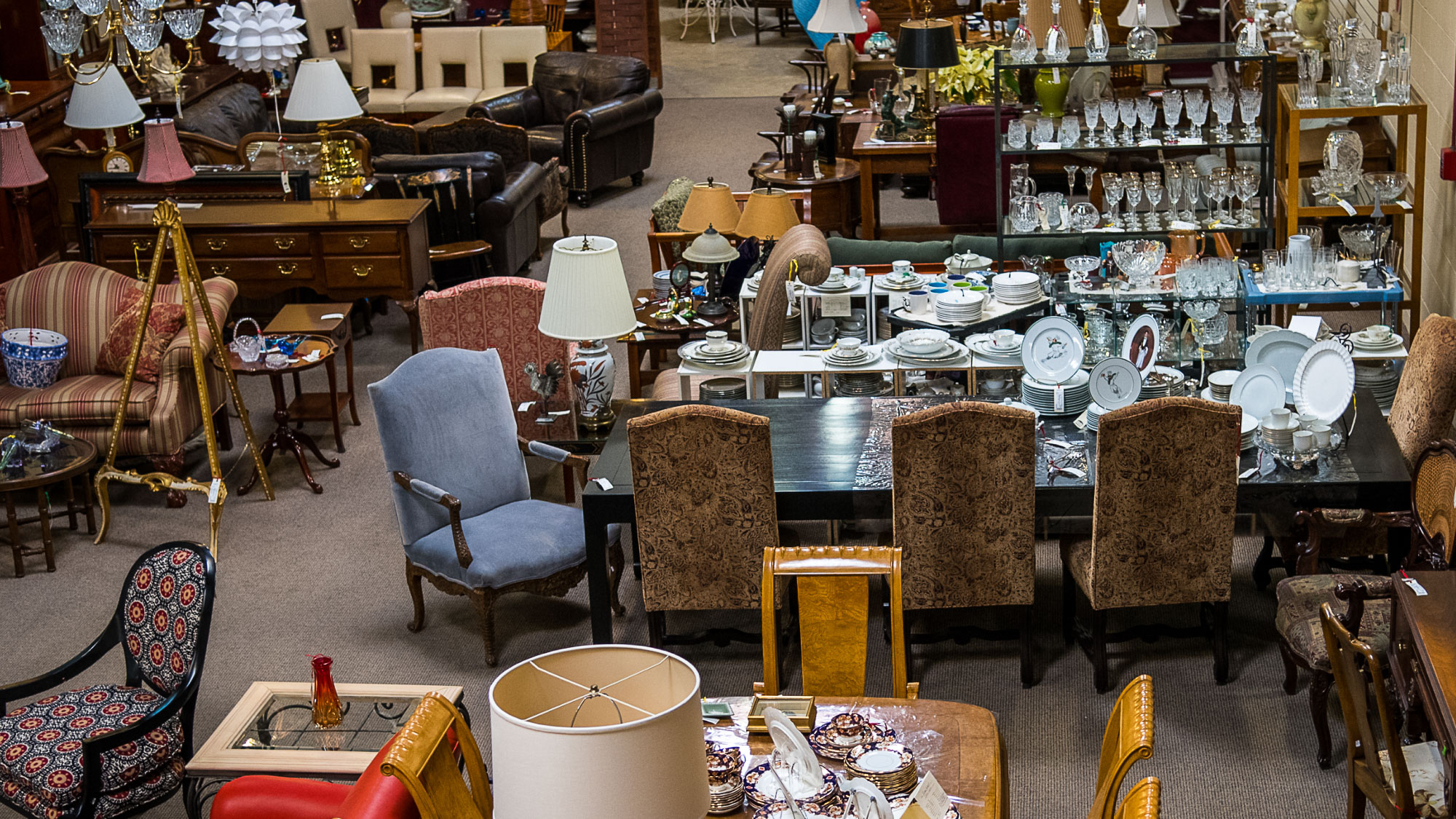 Consignment Preview
The consignment preview team previews non-furniture consignment by appointment.  Consignment preview hours are Wednesday – Saturday 8:30am – 10:30am. Consignment preview volunteers typically have prior volunteer experience as a floor volunteer or pricer.